Last Updated: Monday, 23 July 2018
We are proud to announce, that we are hosting the next CrossFit Level 1 Certification Course in Munich, Germany.
When: 04.08.2018 - 05.08.2018 - sold out
When: 13.10.2018 - 14.10.2018 - Still available
Where: CrossFit F2
Sign up: training.crossfit.com
Hotel: The hotel called "Bunker" is about 400m away and if you reserve via email or phone you should get a discount by mentioning that you attend a seminar at "CrossFit F2".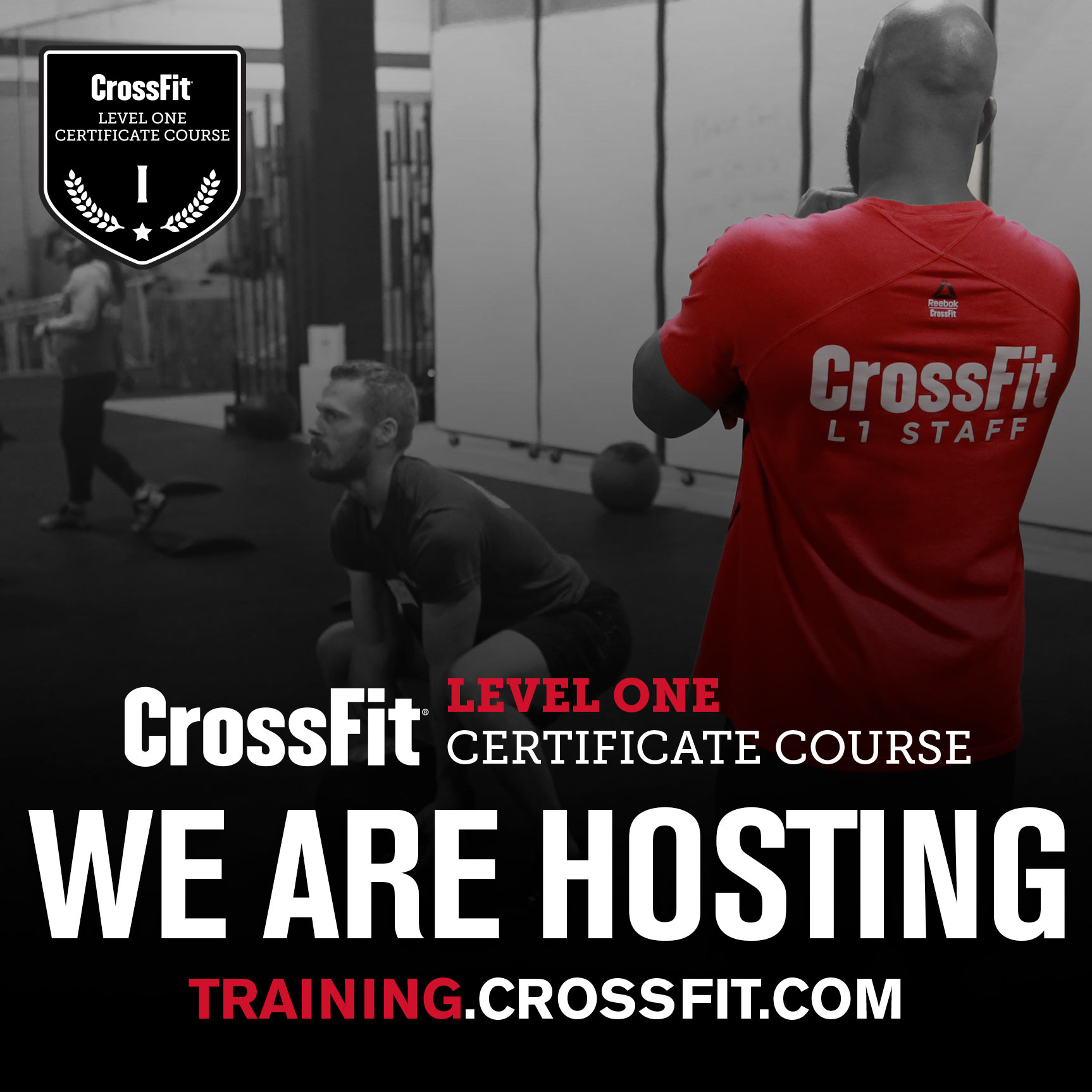 Last Updated: Thursday, 22 March 2018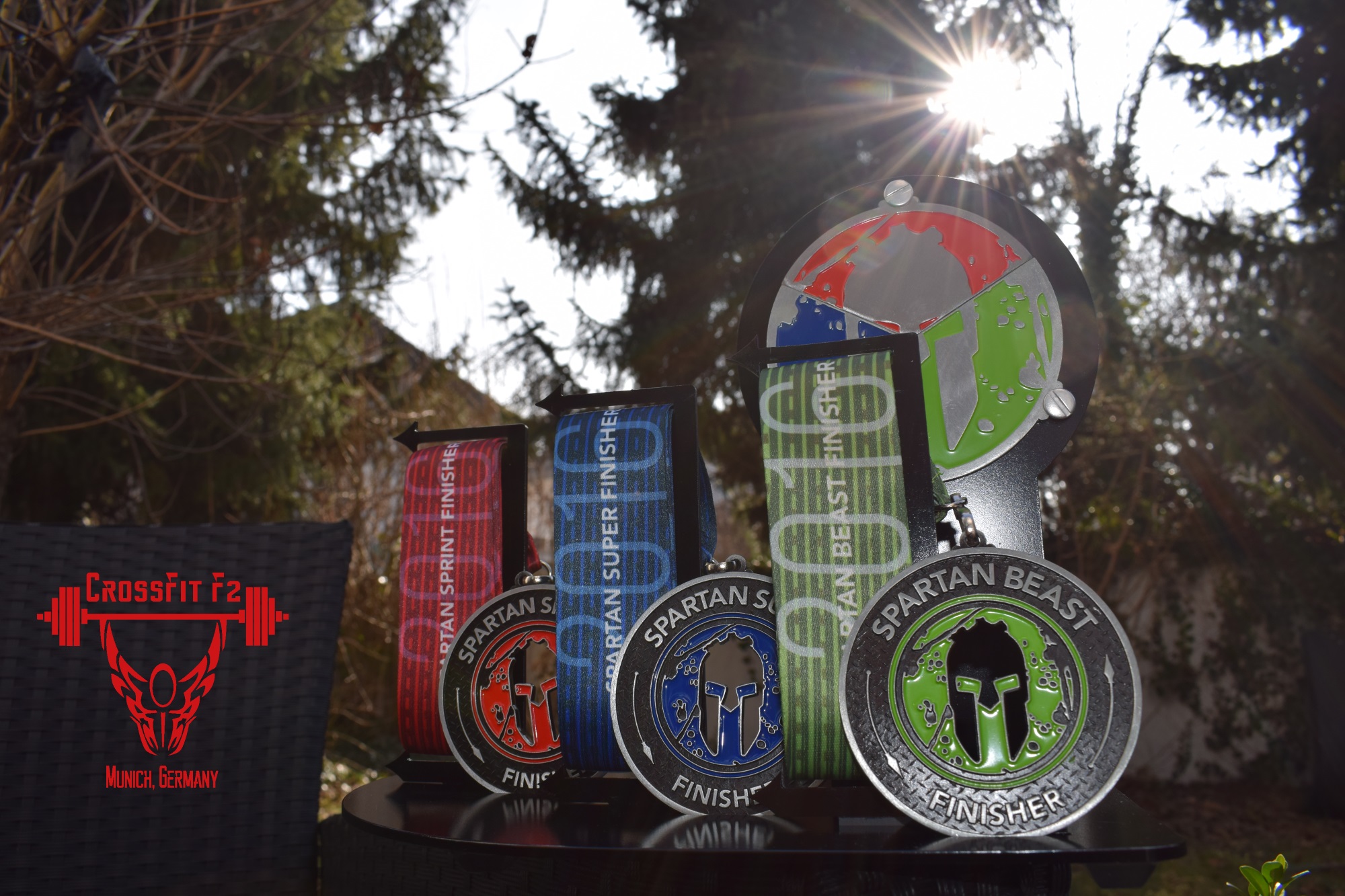 Are you Ready for the 2018 Spartan Race Season?
Auch dieses Jahr haben wir ein spezielles Spartan Training Programm für Euch! Alle Sessions können separat besucht werden, wobei wir die Übungen und Workouts ständig variieren.
Die Sessions bauen nicht zwangsläufig aufeinander auf und beinhalten unterschiedliche Techniken um Dich optimal auf Dein nächstes Spartan Race vorzubereiten. 
Für weitere Informationen kontaktiere uns via email This email address is being protected from spambots. You need JavaScript enabled to view it. .
Registrieren kannst Du Dich direkt hier in unserem Terminplan als DropIN.
Ein paar Eindrücke von unseren Vorbereitungskursen letztes Jahr findest Du auf unserer Facebook Page.
Last Updated: Wednesday, 23 May 2018
What Is Fitness and Who Is Fit?
Outside Magazine crowned triathlete Mark Allen "the fittest man on earth." Let's just assume for a moment that this famous six-time winner of the IronMan Triathlon is the fittest of the fit, then what title do we bestow on the decathlete Simon Poelman who also possesses incredible endurance and stamina, yet crushes Mr. Allen in any comparison that includes strength, power, speed, and coordination?
Perhaps the definition of fitness doesn't include strength, speed, power, and coordination though that seems rather odd. Merriam Webster's Collegiate Dictionary defines "fitness" and being "fit" as the ability to transmit genes and being healthy. No help there. Searching the Internet for a workable, reasonable definition of fitness yields disappointingly little. Worse yet, the NSCA, the most respected publisher in exercise physiology, in their highly authoritative Essentials of Strength Training and Conditioning doesn't even attempt a definition.
Crossfit's Fitness 
For CrossFit the specter of championing a fitness program without clearly defining what it is that the program delivers combines elements of fraud and farce. The vacuum of guiding authority has therefore necessitated that CrossFit's directors provide their own definition of fitness.
To continue reading about CrossFit's approach to defining Fitness have a look at the following Article
Courtesy of CrossFit Inc.